Mission Statement: Our number one goal is to make the world a better place. We are in business to help others become more successful, which in turn leads to our own success. No one can succeed alone. By helping good people and/or the businesses they operate, we make the world a better place, because we know that they, in turn, will help others.
​
​
It's All About Experience
WE MAY NOT BE PRETTY BUT WE GET THE JOB DONE You have probably noticed, by now that this is a very basic Website. It emphasizes who we are. If you want flash, bells and whistles, we can do that. But WHY PAY FOR SOMETHING YOU DON'T NEED! Sure flash is nice, and pretty girls convey one kind of message, but chances you need something more basic: LIKE DELIVERING THE HIGHEST RETURN ON YOUR INVESTMENT. You are reading this. It has your attention. Wouldn't you LOVE it if your potential customers were as interested as you are RIGHT NOW.



MARKETING SPECIALISTS

We know this is not a pretty site, but just like us, it gets the job done.

Over the years we have worked with many companies. Big companies, small companies, start ups and fortue 500s. They have all had one thing in common: Growth. Every single company we have worked with has shown growth. Even in down times. Good times, bad times it doesn't matter. We will show you programs that will grow your business, retain your best employees and attain the highest profitability levels. Whether it's direct mail, print, internet, radio, television, telemarketing, canvassing, event or specialty marketing, Matt's Marketing Service has the know how and experience to help you succeed.

We will teach you all aspects of marketing management: recognizing talent, hiring and motivating, script and copy writing, measurement of programs and how to adjust your programs for errors. We can save you thousands of dollars in marketing costs by reducing your expenses on advertising time and space and procurement of marketing supplies. We can show you how marketing your products and services at events can help drive sales. We can show you how door to door canvassing works. We can help you with your pay per click , search engine management and search engine optimization programs.We can write your copy, place your ads and show you how to measure the effectiveness of each campaign. We also have graphic designers, printers and web site designers at our disposal.

SALES HELP If it's sales help you need, we will show your teams how to open, present, and close. And when it comes to closing: we know hundreds of closes.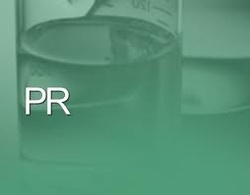 We are your advocates. Whether its press releases or getting you in front of the press, Matt's PR services is the only source you need to help promote yourself or your business. Studios, talent, or whatever your business, we will be your partner, your representative, your team. You may have noticed that unlike other PR firms, we do little self-promotion. That's because, for us, it is always about the client. Our clients are in the forefront and we are in the background. Isn't that what you expect from your PR firm?

PR Services We Provide:

Branding

Press Release Writing and Publishing

Event Management

Media Coverage

_
---
Talent Management
We have a few select talented individuals that we manage.
They are at a point in your career where they just can't do it all, we can confidently say, there is not a harder working, more honest or trustworthy management service. We help provide direction, along with managing your time and your career path.
All of our talent are kind generous artists with a high work ethic and extreme talent. To view our talent go to our IMDB Pro page:
http://pro.imdb.com/company/co0292977/
---