Helping Business Grow since 1975 Now Helping Artists Too!




You have a great product or service. Let Matt's Marketing show you how to let your potential customers know



With over 30 years of experience, Matt's Marketing is the leading source for direct marketing. Located in the greater Los Angeles area, we have the experience and resourses to build your business on a local, regional, national or even on a global level. Whether you are an established business or a start up, whether your customers are businesses or consumers, we can design,create and implement the right programs for your plan and budget. Perhaps that's why prestigious publications as Cambridge Who's Who and Princeton Review have chosen to recoginze Matt's Marketing as a foremost marketing expert.

---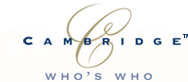 We Expertly Provide the Following Services:
Public Relations
Artist Management
Event Marketing
Direct Mail

Inbound and Outbound Telemarketing
Internet Marketing
Radio And Television Advertising Programs
Canvassing Programs
Specialty Marketing Programs
Integrated Marketing Programs





We Know What Matters Most: R.O.I.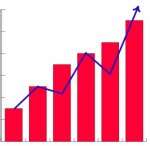 Return on investment is the key to making any marketing program work. We will work with you to insure you get the absolute best return from your marketing dollar. We will show you step-by- step monitoring procedures to make sure programs are working from start to finish.

---